A Bali travel checklist is essential for gaining peace of mind and saving time and money. What's even better is, I've already made one for you, but don't worry, this will all come naturally to you soon enough. In fact, over time traveling will not only teach you things about yourself, it will also teach you important tools in life. For example, how to live minimally, how to organize, how to overcome barriers, how to plan, and even adapt to any situation or scenario life throws at you. I hope that traveling will be your probiotic and teacher as it has for me.
Bali travel checklist:

Travel Advisories
As a first step in planning any trip abroad, check the Travel Advisories for your intended destination. You can see the world at a glance on Travel.State.Gov for their color-coded map.
Note that conditions can change rapidly in a country at any time. To receive updated Travel Advisories and Alerts, choose the method that works best for you at travel.state.gov/stayingconnected
For more details and FAQs about our safety and security information, please see travel.state.gov/travelsafely.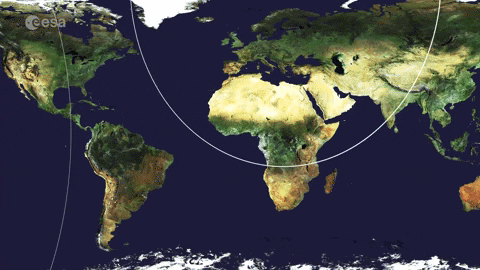 Deciding where you are going is the starting point. Take a picture of the place you want to go and pin it to your wall at home, the office, or even save it as a background image on your phone or desktop. The more you talk about it, the quicker it becomes reality. Before you pick a place just make sure you do your research. Read blogs, watch VLOGS on YouTube, and read the local news in the country you select just to make sure there aren't travel restrictions. You can check with the U.S. Embassy.
Bali travel checklist:

Decide the length of your trip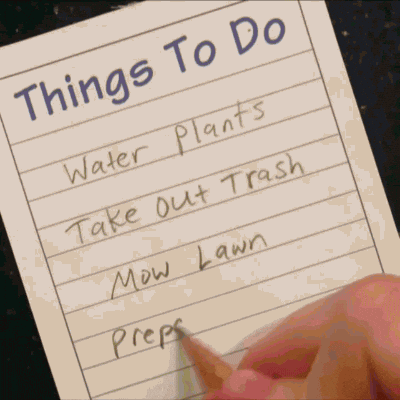 Deciding the length of your trip will important for a few reasons.
to determine what type of passport to get.
to plan the rest of your trip
to figure out your budget
what type of visa to get
Bali travel checklist:

Get your passport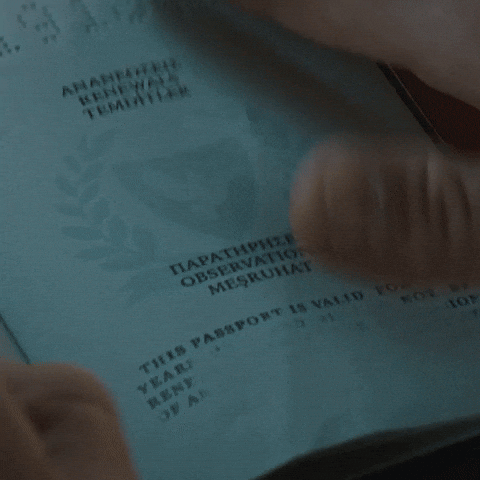 Bali travel checklist:

Get your visa
International Arrival Procedures
Once inside the terminal building passengers should proceed to the immigration counters as quickly as possible (as lines can be long during peak periods). International visitors enter queues designated 'foreigners only' and form a line to present their passport, and secure a visa from Immigration Officials. There are two immigration sections; Visa-on-Arrival (VoA) and Non-VoA. All passports must be valid for a minimum of 6 months from the date of entry into Indonesia and have at least 2 blank pages available for stamps.
There are typically two ways to enter Indonesia as a Tourist:
Visa on Arrival (VOA) Nationals of certain countries can apply for Visa on Arrival at a number of designated Airports/Seaports in Indonesia for a maximum visit of 30 days, which can be extended for another 30 days at the Immigration Office.

Onward return tickets are compulsory. No vaccinations are required Foreign Nationals who wish to apply for a multiple entry visa or to have their visa extended, or those who are ineligible for Visa-Free Short Visit entry or Visa on Arrival (VoA) will need to apply for a visa at an Indonesian embassy or consulate in their home country.

Nationals from the following countries will require approval from Immigration Office in Indonesia prior to traveling for Business, Tourist, and Social Visits purposes (this policy is referred to as the "Indonesian Calling Visa".)
Afghanistan
Cameroon
Guinea
Israel
Liberia
Niger
Nigeria
North Korea
Somalia

Visa-Free Short Visit For Tourists'. Since 2016 visitors to Indonesia who hold passports from 169 countries are able to visit Indonesia without a visa (no payment required) for a period of up to 30 days. The exemption is limited to those entering Indonesia to undertake activities including tourism. Visitors utilizing the visa-free facility are not allowed to extend their stay or convert it into any other type of visa. This visa is only valid for the following types of activity.'
Leisure.
Tourism.
Family.
Social.
Art and Cultural.
Government Visit
Giving a Lecture or Attending a Seminar.
Attend a meeting held by Head Office or Representative Office in Indonesia.
Continue journey to another Country.
"Requirements for Visa-Free Short Visits". Passport must be valid for a minimum of 6 (six) months as from the date of entry into Indonesia. Onward or return tickets are compulsory. Important: If you enter on a visa-free entry you cannot extend your visit and must exit the country. If you purchase the USD $35 visa that is extendable.
Visitors on Visa-Free Short Visits must enter and exit from certain airports and seaports in Indonesia. Refer to the current list of immigration checkpoints provided by the Indonesian Immigration Department. Visa waiver (for eligible nationalities) and a separate channel for Indonesian passport holders are displayed on signage above Immigration Processing counters.
Once passengers have cleared immigration and Customs the arrival hall and meeting point pick-up zone awaits those who have arranged vehicle transfers onward to their accommodation or to meet up with family and friends.
If you plan to stay in a private Balinese residence rather than a hotel, you must register with the local Rukun Tetangga (RT) Office and police, upon arrival. If you will be in Bali or Indonesia for greater than 90 days, registration with the local immigration office is required. The correct visa must also be held for a stay of this length.
Bali travel checklist:

Research Your Costs
How much money will you need for your trip to Bali? You should plan to spend around Rp922,211 ($67) per day on your vacation in Bali, which is the average daily price based on the expenses of other visitors. Past travelers have spent, on average, Rp258,405 ($19) on meals for one day and Rp116,446 ($8.46) on local transportation. Also, the average cost for a hotel for a couple is Rp1,045,234 ($76). So, a trip to Bali for two people for one week costs on average Rp12,910,957 ($937). All of these average travel prices have been collected from other travelers to help you plan your own travel budget.
A vacation to Bali for one week usually costs around Rp2,289,344 for one person. So, a trip to Bali for two people costs around Rp4,578,687 for one week. A trip for two weeks for two people costs Rp9,157,375 in Bali. If you're traveling as a family of three or four people, the price person often goes down because kid's tickets are cheaper and hotel rooms can be shared. If you travel slower over a longer period of time then your daily budget will also go down. Two people traveling together for one month in Bali can often have a lower daily budget per person than one person traveling alone for one week.
How much does a trip to Bali cost? Is Bali expensive? The average Bali trip cost is broken down by category here. All of these Bali prices are calculated from the budgets of real travelers.
While meal prices in Bali can vary, the average cost of food in Bali is Rp102,400 per day. Based on the spending habits of previous travelers, when dining out an average meal in Bali should cost around Rp40,960 per person. Breakfast prices are usually a little cheaper than lunch or dinner. The price of food in sit-down restaurants in Bali is often higher than fast food prices or street food prices.
The cost of a taxi ride in Bali is significantly more than public transportation. On average, past travelers have spent Rp37,223 per person, per day, on local transportation in Bali.
Categories that are included in the total daily averages are:
Accommodation
Intercity Transportation (for countries only)
Local Transportation
Food
Water
Entertainment
Communication
Scams, Robberies, and Mishaps
Tips and Handouts
All-Inclusive Tours
Categories excluded from the total daily average are:
Souvenirs
Living Expenses
Visas
Alcohol
International Transportation (transportation from one country to another)
Charitable Donations
Bali travel checklist:

Stay Focused and Excited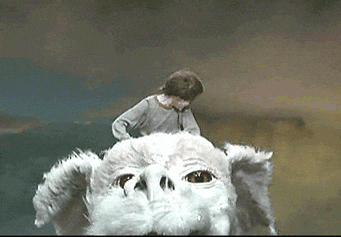 Don't Assume Money Will Motivate You
Make Sure They're Your Goals
Visualize The Results
Break The Goal Down Into Smaller Pieces
Tap Into Other People's Energy
Get Organized
Keep The Big Picture In Mind
Don't Worry About What You Can't Control
Seek Out Positive Information
Remind Yourself Why You Set The Goal
Be Consistent
Bali travel checklist:

Check for Last-Minute Deals
One of the best ways to save money on a flight is to plan ahead. But sometimes, you don't have the luxury of advance notice. Here's a few quick tools to help you find cheap last-minute flights, whether you're traveling for a family emergency, a business trip on short notice, or a spontaneous escape.
Use a flight map
Google Flights and Skyscanner have handy map tools that can help you find the cheapest flight.
Fly during undesirable hours
"Go on a red-eye or crack-of-dawn flight,"
Follow your favorite airlines
Several airlines post last-minute deals to their Twitter accounts.
Tap your rewards
If you can't find an affordable fare or skip the trip, consider redeeming credit card rewards or airline miles to subsidize your flight. more on cheap flights here
Bali travel checklist:

Book Your Flight
Once you decide on the right flight for your upcoming travel, it's time to buy your ticket.
Follow website prompts. Every site will ask you to fill in the information on items such as your name, number of travels, frequent flyer number, seat and meal preferences, and credit card information in order to book.
You can usually pay baggage fees and select seats during your booking sessions. It's a good idea to do this in advance to minimize your time checking in at the airport.
If you're traveling internationally, you will need a passport to confirm the reservation.
Decide if you want to pay for extras such as upgrades in-seat class or travel insurance.
Many travel and airline sites will offer further special deals for add-ons such as a rental cars or hotel rooms.
Bali travel checklist:

Book Your Accommodation
Bali travel checklist:

Plan Your Activities
Bali travel checklist:

Automate Your Bills
Sign up for an online money management software, like Mint.com
Automating your bills will definitely help out and relieve one less thing to stress about while you're exploring the world.
Automation: Handling Income
Do you have any income that you'll still be receiving while traveling? First, make sure your current employer is set up as an automatic deposit now so that if you still have a paycheck that will arrive post-departure, it will automatically show up in your checking account after you hit the road.

Automation: Handling Expenses
any current expenses that you can automate (utilities, credit card, student loans, etc.) should be set up to automatically withdraw from your main checking account so that you don't have to worry about paying any bills while on the road.

Consolidate!
The last step of automating things is to actually stop and shut some things down! For example, If you have a set amount of money transferring to a savings account after each paycheck, you'll want to remember to pause this monthly transfer if you won't be receiving income during your trip. The same goes for IRAs/investments. If you plan to delay your investments for one year while traveling, make sure anything you've already set up to 'autopilot' is still in line with your savings goals for while you're RTW.
Bali travel checklist:

Tell Your Card Companies You're Traveling
The easiest method of placing a travel alert is to call the number on the back of your credit card Some banks require a bit more legwork to set up than other banks, but it may still be worth it if you want to avoid the trouble or embarrassment of being unable to use your card while traveling.
Setting up credit card travel notices is a good idea if you want to avoid the hassle of contacting your credit card issuer while traveling. And while you're at it, make sure you have the right card for your trip. For example, some of the best travel credit cards charge no foreign transaction fees, making them a great travel companion for overseas trips.
Some of them also offer special travel protections, such as travel accident insurance or trip cancellation and interruption insurance, which can reimburse you for some costs if your trip is canceled or cut short for a covered reason.
Shop around and compare several cards with your current one to make sure you're getting as much value as possible.
Bali travel checklist:

Pack
Think Tetris: The best way to fit everything into one bag: Fill every inch of space. For example, footwear should be stuffed with socks. Then lay your shoes together heel to toe at the bottom of your suitcase in a plastic shopping bag to protect clothes from dirt.How exactly you arrange everything in your suitcase is a matter of personal preference.Here are some popular strategies:
Roll your clothes. This helps to maximize space and minimize wrinkles.
Use packing cubes. These smaller bags help you keep your clothes compact and your outfits ordered.
Try stacking and wrapping each item of clothing into a ball with underwear and T-shirts at the center, and large tailored items like hoodies and rain gear on the outer layer.
Keep liquids in easy reach: "Toiletries should always be placed on top of your suitcase in a clear bag since you never know when T.S.A. might be interested in looking.I recommend keeping a separate toiletry kit for traveling. (not toiletries you use at home) To prevent leakage, double up that plastic bag.
Keep gadgets in easy reach:
Camera, GoPro, laptop, headphones, iPad, iPhone. I keep all this in one bag along with any important documents.
For clothing, I usually pack the following:
A mix of 8 tank tops and t-shirts, ones that I know I'll be stoked to wear regularly
7 pairs of underwear. Some advocate bringing as few as 3 (one to wear, one to wash, and one to dry), but I prefer having fresh underwear every day and washing only once a week.
2 pairs of jeans; good to have even in tropical.
7 pairs of socks (3 long/ 4 short for tropical climates even though you'll probably wear sandals.
One hoodie; I forgot my hoodie, luckily I found one here in Bali that fit right. If you are long sometimes finding clothes here is difficult.
5 board shorts; I wear these everywhere, they're lightweight and easy to pack.
2 Cargo short–pockets come in handy for carrying gear
3 Rules For The Minimalist Traveler
Leave unnecessary baggage behind
Layout all your gear. Think long and hard about every item, then eliminate anything you don't absolutely need. If it's your first big trip, you might end up packing more things just because 'more stuff' feels somehow comforting and safe. But resist this urge to be over-prepared. Many first-time travelers wish they'd packed half as much.
Don't pack more than 1 week's worth of clothing
It's simply much easier to do laundry than to carry weeks worth of clothing. Pick some versatile favorites with a simple color palette so that you can easily mix-and-match every item.
Bring versatile instead of special-case items
Focus on items that will be useful to you all the time (or have multiple uses), and think twice about anything you'll use only on unique occasions. Keep in mind you can often rent gear locally, or find a cheap temporary fix instead of carrying something for one-time use.
Bali's Wet & Dry Season
Bali's rainy season runs from October to April, with the wettest months being December and January. No matter what the season you can expect a tropical, warm and humid climate all year round. Temperatures will remain around 28 °C (82 °F) even during the wettest months. Bring a good lightweight portable raincoat.
Bali travel checklist:

Buy Travel Insurance
Some travel companies, such as tour operators and cruise lines, also offer "protection" that isn't insurance. Coverage is limited (for example, they only offer credit if you have to cancel, not a refund). And the restrictions are significant. Since the company itself underwrites the "protection," the company's bankruptcy would render it useless. Some travel protection products are totally legit insurance products and worth considering.
Allianz Global Assistance
Amex Assurance
Generali Global Assistance
Seven Corners
Travelex
Travel Guard

Other Helpful Links:
MedjetAssist
International SOS
Read the fine print carefully and avoid getting stuck with a useless policy.
Bali travel checklist:

Buy International Driver's License
If you want to drive a motor vehicle while you're traveling abroad, you should get an international driver's license (the correct term is "international driving permit", or IDP). When accompanied by your valid US driver's license, your international driving permit will allow you to drive legally in over 150 countries that recognize it. It may also be required or recommended by many rental car agencies. Here's everything you need to know about this helpful document that will allow you to get behind the wheel on your perfect business trip or vacation.
Where to Get an International Driver's license in the United States?
There are only two organizations issue international driver's licenses (permits): the American Automobile Association (AAA) and the American Automobile Touring Alliance (AATA). The US State Department advises drivers to get them from AAA or AATA. The US Federal Trade Commission has warned that any other organization is likely running a scam.
Bali travel checklist:

Get a Travel Reward Credit Card
Best for premium rewards: Chase Sapphire Reserve®
Best for luxury perks: Platinum Card® from American Express
Best for sign-up bonus: Chase Sapphire Preferred® Card
Best for simple rewards: Capital One® Venture® Rewards Credit Card
Best for budget travel: Bank of America® Premium Rewards® Visa® credit card
Best for no annual fee: Bank of America® Travel Rewards Visa® credit card
Best for airlines: United℠ Explorer Card
Best for hotels: The World Of Hyatt Credit Card
Bali travel checklist:

Sign Up for your airline's reward program
Below are Airlines that come in and out of Bali. Feel free to visit their websites and sign up for their reward programs . After finding a flight I usually will sign up for their rewards membership.

Domestic
Citilink LCC from Jakarta
Garuda Indonesia from Jakarta, Mataram, Surabaya, Semarang, Ujung Pandang (Makassar), Yogyakarta
Indonesia Air Asia LCC from Bandung, Jakarta, Yogyakarta
IAT (Indonesia Air Transport) from Mataram, Labuan Bajo
Lion Air LCC from Jakarta, Jogyakarta (Yogyakarta), Menado, Ujung Pandang (Makassar), Surabaya
Tiger Air LCC from Jakarta
Pelita Air Service Charter
Sky Aviation REG from Banywangi, Labuan Bajo, Mataram
Sriwijaya Air LCC from Jakarta
Travira Air Charter rom Benete/Sumbawa
Trigana REG from Mataram
Trans Nusa REG rom Bima, Ende, Kupang, Labuanbajo, Mataram, Ruteng, Sumbawa, Tambolaka
Wings Air REG LCC (code share Lion AIr) Bima, Kupang, Labuhanbajo, Mataram, Maumere, Semarang, Surabaya, Malang, Tambolaka
International
A number of International airlines serve this airport including several LCC – low cost or budget carriers
AirAsia LCC from Kuala Lumpur (operated by (AK) AirAsia Malaysia and (QZ) Indonesia AIrAsia), Singapore, Perth, Darwin (operated by (QZ) Indonesia AIrAsia), Bangkok (operated by (FD) Thai AIrAsia)
Cathay Pacific from Hong Kong
Cebu Pacific Air LCC from Manila
China Airlines (code share Garuda Airlines) from Taipei
International Continued
Eva Air from Taipei-Taoyuan
Emirates from Dubai – United Arab Emirates
Garuda Indonesia
,The major national carrier serving Indonesia from Beijing, Guangzhou, Hong Kong, Melbourne, Osaka, Perth, Seoul, Shanghai, Singapore, Sydney and Tokyo
Hong Kong Airlines from Hong Kong
Jetstar LCC from Australia – Brisbane, Darwin, Melbourne, Perth, Sydney
Jetstar Asia LCC (code share Qantas Airlines, operated by Valuair) from Singapore
KLM from Amsterdam via Singapore
Korean Airlines (code share Garuda Airlines) from Seoul (Incheon)
Malaysia Airlines (code share Garuda Airlines, KLM) from Kuala Lumpur
Philippine Airlines from Manila
Qantas Airlines from Sydney
Qatar Airways from Doha
Scoot from Singapore
Shanghai Airlines from Shanghai
Singapore Airlines from Singapore
Thai AirAsia from Bangkok – Don Mueang International Airport
Thai Airways International from Bangkok-Suvarnabhumi
Virgin Australia from Australia – Brisbane, Port Hedland, Sydney
Air New Zealand from Auckland, Wellington, Christchurch and Queenstown
Bali travel checklist:

Switch to No-Fee ATM Cards
Generally, you won't have trouble using an ATM in a foreign country as long as you let your bank know where and when you're traveling. You can do this online or by calling your bank.
However, depending on your account and the ATM's operator, you may have to pay additional fees.
Non-bank usage fee. Your bank could charge you a fee each time you use an ATM that isn't operated by that bank to check a balance or make a withdrawal or transfer. This can apply within the U.S., too.
Non-ATM withdrawals. If you withdraw money from a teller at a different bank, you might have to pay a flat fee or a percentage of the amount you withdraw.
Foreign transaction fees. Similar to the fee on some credit cards, your bank could charge a foreign transaction or foreign exchange fee equal to a percentage of the amount you withdraw or spend if you're using your debit card for purchases.
ATM-operator fees. As it is within the U.S., ATM operators in foreign countries might charge you a fee to withdraw cash.
ATM-conversion fees. Instead of paying your bank to convert the currency, you might pay a conversion fee to the ATM's operator.
3 best checking account /debit cards for international travel
Schwab Bank High Yield Investor Checking® Account
Fidelity® Cash Management Account with Fidelity®Visa®Gold Check Card
Capital One® 360 Checking® Account
What's a foreign transaction fee?
A foreign transaction fee is a fee that your card provider charges if you use your credit card in a foreign country or if you use it to make purchases in a foreign currency. A typical foreign transaction fee amount is 3% of each purchase you make.
Bali travel checklist:

Canceling Services and Bills
When you have a departure date, it's time to start canceling services that you won't be using while on the road (gym membership, utilities, Netflix, etc). Set reminders as needed to verify that they did indeed get canceled and you've received and paid your final bills. As soon as you can get this done, it feels quite liberating.
Bali travel checklist:

Say goodbye to your friends and family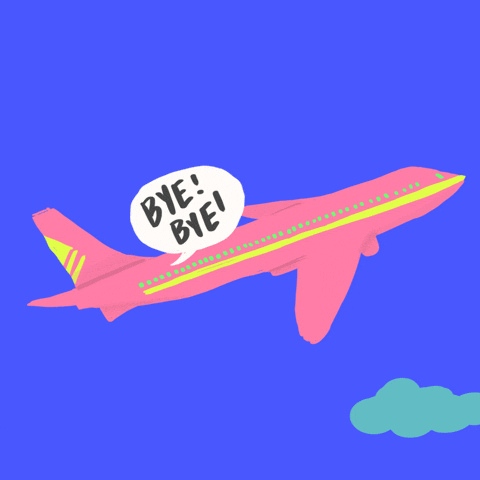 This one can be a difficult one for me especially when it comes to family. Over time you will realize people will come and go, if you have social media they will see your pictures and they will ask questions if they care. You will find out over time who your real friends are.