My name is Gerry and I'm a travel junky– I remember the first time I got high, my Dad bought me an original Big Wheel with helmet for my 5th birthday, remember those? It was bright orange and yellow with a small blue compartment between the back two wheels and hand brake. That's where I kept all my really important stuff like Luke Skywalker, Chewy, Yoda, R2d2, and the rest of the gang.
After suiting up in my silver members only jacket, fingerless gloves, Blublockers and helmet, I felt like Evel Knievel. I immediately started to experiment by taking short trips around the block, thinking, "I'll try it once or twice. I can always stop or run back home.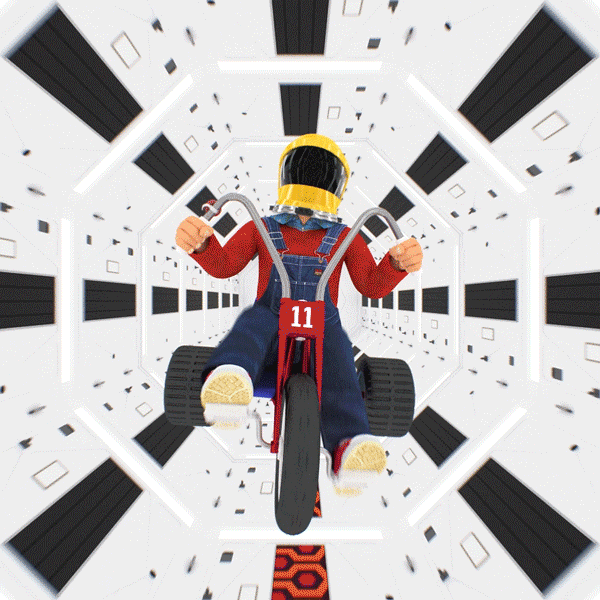 But once I started pedaling down the sidewalk, I found it nearly impossible to turn back. Not even halfway around the block, I felt scared and my heart was beating really fast, but I did it again the next day and the following day after that. It clung to me like an obsessed bee coming back to its nest. The rush of the trip and the feeling I got kept me coming back for more as if I were being deprived of air—that's how traveling trapped me and I became a travel junky.
Traveling is a progressive disease, from crawling to walking, Big Wheels to automobiles, tricycles to motorcycles, and paper airplanes to commercial jets. You know the saying, "one is too many and a thousand is never enough". But I couldn't stop, I used any vessel I could get my hands on to explore more backyards, neighborhoods, cities, nature, and eventually countries. Yes, Travel quickly took control of my life and I was powerless.
Lost and Found

In the beginning, I'd make up irrelevant errands and tasks to hide my habit. I was always needing to walk the dog, go to a friends house, or some other trivial item. This gave me the chance to go somewhere and get a quick fix. But eventually, people caught on and became well aware of my frequent escapades.

Eventually, I hit rock bottom and ended up leaving home which in return became my greatest high ever. I went everywhere, sandy beaches and mountains, parks, camp sights, and all over town. I felt so free and alive. For years I'd pick a different ski resort to live in for the season. Vail, Lake Tahoe, Snow Bird , Park City, Mammoth, June, and even Big Bear. Working as a lift operator or snowboard instructor was fun and paid the bills but it still wasn't enough for the amount of travel I had in mind.
The Perfect Alibi for a Travel Junky
That's when I became a salesman, and moved all over the USA. It was the perfect alibi for any travel junky. But eventually, I ran out of places to go. So, naturally, I started to venture to destinations outside the USA.
It was a big world and it would take me a lifetime to see it all. I figured all I had to do was sell every once in a while to support my habit. Nothing would stop me.
Eventually, roaming the planet became a normal way of life, my friends and family looked at me like I was crazy. They wondered why I never settled down in one place. Some even gave up or disappeared from my life completely. Little did they know, travel was my probiotic– I continued to justify it by calling myself a nomad, a drifter, or even a gypsy as if it was in my blood or part of my DNA. I was a nomad for life! After all, it is said, "If you travel far enough, you'll meet yourself'.
Ends of the Earth and Back
I am now migrating back and forth between two hemispheres still fueled by adrenaline. Living an abundant life while coincidentally ending up on the same beaches and shallow waters I had once dreamt about as a kid. Far from my birthplace, family, and familiar things. I have journeyed to the ends of the earth to meet myself. I found that still yet chaotic place where magic meets madness. Travel is my home, it's where I can sit still long enough to feel free.
Here's Another Story: self-isolate-in-paradise
New York Times, Washington Post, Los Angeles Times, Times of London, Lonely Planet Guides, Library of Congress, Compton's Encyclopedia, The Guardian, National Geographic, Smithsonian magazine, The New Yorker, Time, Newsweek, Reuters, AP, AFP, Wall Street Journal, The Atlantic Monthly, The Economist, Global Viewpoint Christian Science Monitor, Foreign Policy, Wikipedia, BBC, CNN, NBC News, Fox News and various books and other publications.